Celebrate a genial party with your friends, acquaintances, or colleagues.
Enjoy an entertaining evening with your business partners or employees – far away from your everyday routine.
Why not try something new with our experienced team? Our kitchen experts offer you valuable tips and suggestions – including advice for cooking all our dishes at home.

Our Kitchen Party lasts about 3.5 hours and is suitable for 8–15 people. Price per person €79,00 – including food and all drinks.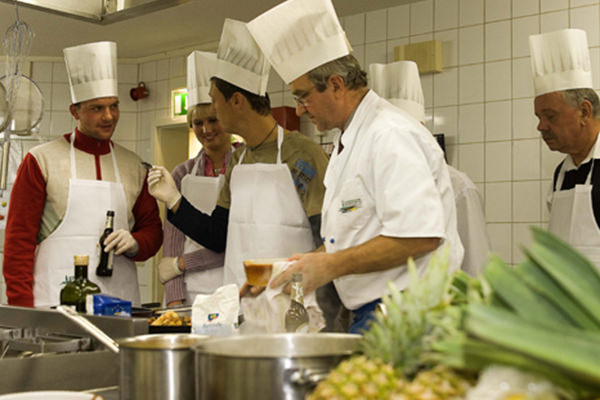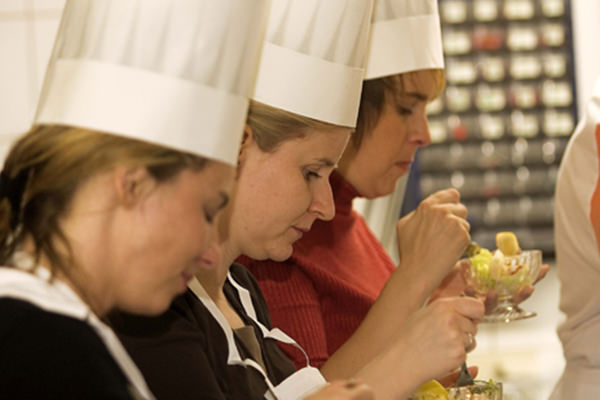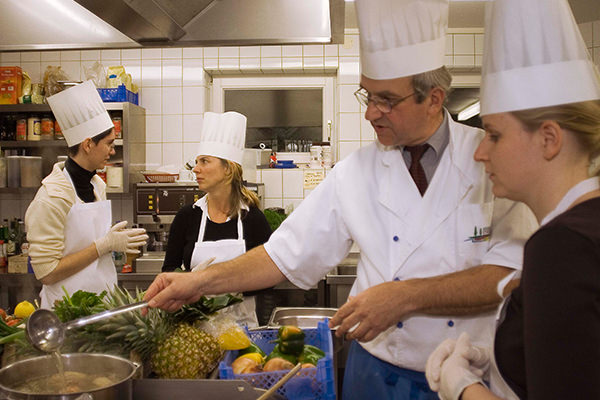 Evening programme
Seminars and conferences

After providing you with appropriate chef's attire, we welcome you to our hotel kitchen with sparkling wine, prosecco, or sherry – and, of course, with a small snack. At the same time, our team presents the evening's menu.

Afterwards, all guests have the opportunity to participate in preparation and cooking at their own discretion. Alternatively, they can always choose to just sample and enjoy the dishes as they are prepared.

Our Kitchen Party is accompanied by a selection of wines, sparkling wine, prosecco, Pils, non-alcoholic drinks, and spirits.

We are happy to provide you with detailed information about our events anytime. Don't hesitate to contact us today.